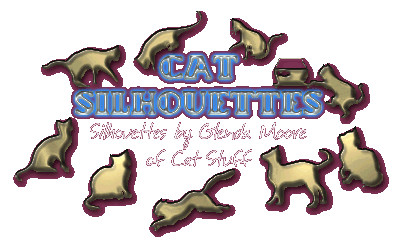 Font Released: March 1, 1998
I love cats, and I always wanted a font of cat silhouettes. I found Glenda Moore's Cat Stuff site and her silhouette graphics, and knew they were perfect for such a font. This dingbat font only includes characters upper and lower case A-Z.
Thanks to Gary Munch for converting this font to Mac.
In order to download the files, do the following steps:
Click on the link to download the font.
Tripod will forward you to another page with a link to the file. Right-click on the link.
Choose "Save Link As..." or the equivalent from the pop-up menu.
This will ensure that you actually save the compressed file itself and not the Tripod link page. If you choose the right-click from the link on this page, the filename is aj-cat.zip, but the file itself is HTML! If you click on the link from the Tripod link page, it simply refreshes the page. Unfortunately, there is nothing I can do to fix this as it is a Tripod problem.

Do you like this font? Support fontography!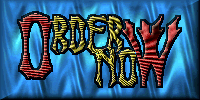 Return to one of the following:

Lisa D. Jenkins / agentj@bigfoot.com
This page hosted by Tripod - your FREE homestead on the web!